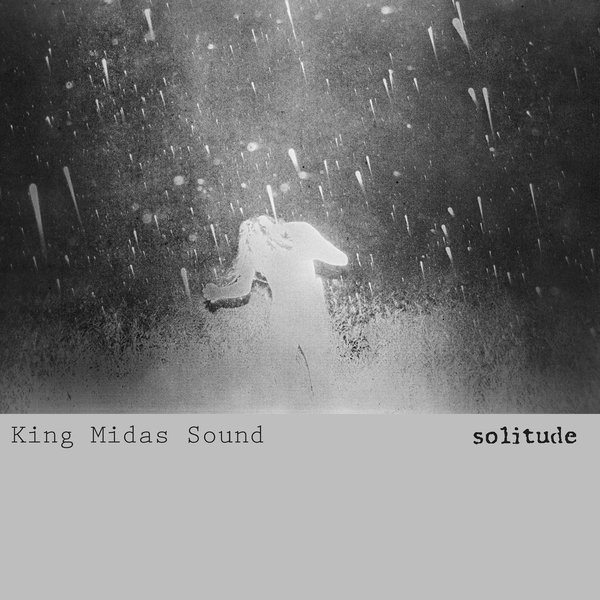 Review
Solitude
by King Midas Sound
An unapologetic confessional, a dispassionate diatribe disclosed in defiant detail
Like listening to a late-night play on Radio 4 or watching a heavy stage performance, Solitude shouldn't really be a production you stick on repeat, but it's alluring. Lyrics like a screenplay, an unapologetic confessional, a dispassionate diatribe disclosed in defiant detail, reflections of a relationship gone wrong. This is uncomfortable listening at times and the accompanying music, cold and melancholic, only emphasises the downbeat narrative.
This is the fourth album from King Midas Sound, a distinct departure from their previous work that focussed more on the Dub and Pop spectrum, and truly showcases the breadth of Kevin Martin's expertise in music composition alongside Roger Robinson's resonantly delivered poetry. The lyrics leave little to the imagination, expertly pitching the listener deep into the thick of the action. As the details of the separation unfold, finding empathy for our protagonist is a challenge, the passive aggressive air throughout signals a man deep in the thralls of introspection and strife. On Who, he demands answers, like Tom Waits on What's he building? Flashbacks offer context, but it all sounds like a futile justification for things gone wrong. Near the end Her Body and X are like an acceptance of his dark situation, she's dead to him now.
It's not all poignant words though. Spaced out between the monologues, Martin contributes many haunting passages of supporting Ambient music. Additionally, three full instrumental tracks allow the mind to roam, encouraging personal contemplation. It's this sense of space that transforms what is essentially a theatrical show for the many into an intimate event for just me.
Rating: 9/10
Listens: 13
Highlight: Who
Label:

Cosmo Rhythmatic

Release Date: 14th February 2019