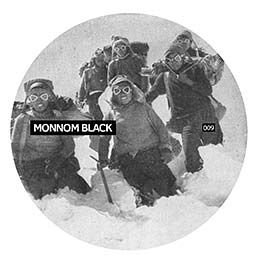 General
Dax J - The Invisible Man
Ben Klock favourite with a new EP out on Monnom Black
Dax J is a Berlin-based Brit making the kind of Techno Ben Klock rates highly. On the back of last years debut album Shades Of Black we have The Invisible Man, an EP of full force Techno that takes no prisoners. Listen to a taster below:
From the off, opening track The Wonk hits the floor at 4x4 pace with textured beats and a very catchy and distinctive ravey-synth-sound; arguably the strongest track of the lot but the aforementioned Mr Klock wasn't wrong in including the second (title track) in his celebrated Essential Mix, that topped many best-of polls last year; it's a cracker. Wir Leben Für Die Nacht and The Bounce provide further slabs of rhythm each embellished with vocal snippets and subtle textures; by no means just functional. However, with it's general lack of beats combined with the sound of water lapping up on the beach and the vocal contribution from Cat Yen, Surrender sits awkwardly at the end, kind of tacked on like an afterthought; it's a short but pleasant ditty that closes things out in stark contrast to the preceding room filling beats.
Releasing music since 2006's Dooms Day, Dax J may have passed under all but the most discerning Techno head's radars, but I suspect this new EP will change things. You can pick up many of his previous releases including the Shades of Black album. And the new single The Invisible Man is out on Friday 6th March 2016 on Dax J's own label Monnom Black.
The Wonk
The Invisible Man
Wir Leben Für Die Nacht
The Bounce
Surrender feat. Cat Yen